4 Major Benefits of Employee Wellness Programs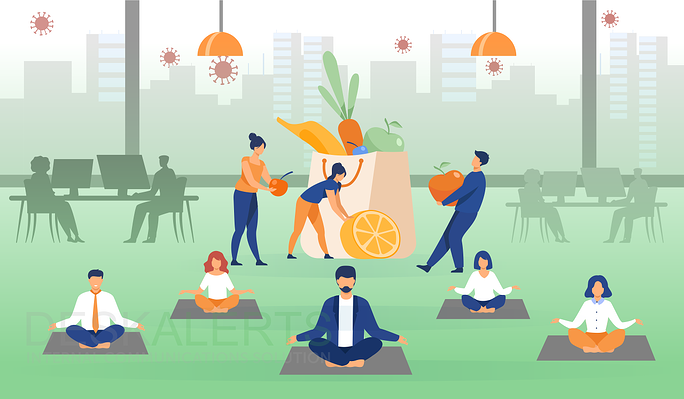 For an organization to truly succeed, the success and wellbeing of its employees should never be overlooked.
That is why many forward-thinking companies are investing in employee wellness programs that go beyond traditional benefits like health insurance and paid vacation time.
These four major benefits will show you how companies are getting ahead by focusing on their employees' health.
Employee well-being is a critical part of a company's business strategy — and for good reason! Employee wellness programs provide motivated employees who work at a faster, more productive pace while also reducing absenteeism rates due to illness or injury.
Employee wellness programs also provide a positive, healthy environment that drives customer loyalty.
And the most important benefits of all? The wellness approach significantly reduces healthcare costs for organizations and improves employee satisfaction with their employer's benefits package.
Some studies indicate that health-centered investments pay for themselves in as little as 30 days.
Wellness programs are more than a fad. They are here to stay, according to industry experts, who predict that workplace wellness will soon be standard practice for almost all businesses — regardless of size or industry.
Employees are already demanding it. The number of companies that have enacted wellness programs has grown exponentially since the passage of the Affordable Care Act (ACA) in 2010.
According to Employee Benefit Research Institute (EBRI), a significant majority of U.S. employees now participate in health and well-being programs like flexible worksites, smoking cessation, and flu shots at work.ljjgfffdsdaJFIDFUEEW8W4RYSDFDCJDDSUCSCHCY6E6
Whether it's a move to incorporate employee wellness into a company's overall strategic plan or an effort to become more competitive by providing employees with benefits that impact their health, employers are reaping the rewards through reduced medical costs, decreased absenteeism, increased productivity, and fewer lost-time days due to illness or injury.
And that's not all: A 2015 Gallup poll reveals that employees who are involved in an employer-sponsored health plan are happier and more engaged than those who don't.
Benefits of Enhancing Employee Wellness Programs:
Healthcare Cost Savings
Finding good health insurance coverage for employees is expensive, and a 2012 EBRI study estimates that the average cost of an employer-sponsored health plan rose to $12,722 in 2011.
Yet no one can deny the fact that a healthy workforce is very much essential to the long-term success of an organization.
And employers know this, which is why they are looking for ways to lower their health insurance costs by implementing wellness programs for employees.
Reduced Stress
The key to a cheerful and healthy employee is the ability to manage job pressures efficiently, and wellness programs can help you do this.
The right wellness advantage can reduce stress among employees.
Workplace wellness programs, like afternoon naps, yoga classes, etc., can help employees manage unnecessary stress factors and increase your company's worksite wellness.
Improved Relationships
Employee wellness programs have the potential to enhance employee relationships.
Wellness programs help employees reduce stress, fatigue, anxiety, and other conditions that contribute to conflict within the work environment.
Increased Morale
Wellness programs demonstrate goodwill from an employer towards employees, which features a positive effect on employee morale. When employers take the time to take a position in wellness programs, employees feel valued.
Increased morale also boosts job satisfaction and increases employee engagement.
If you've got a high employee turnover rate, this will help with employee retention and attracting top talent.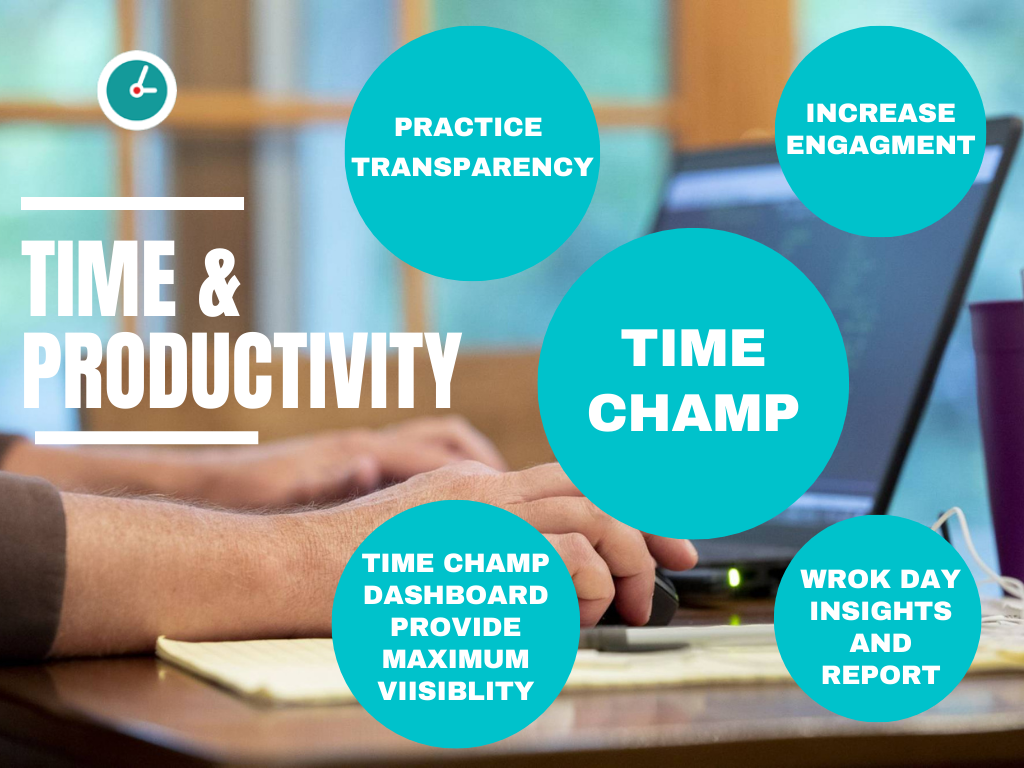 Flexibility, trust, and greater job satisfaction are attached to an employer who is involved and aware of equal success.
So start a productive journey with employee monitoring software and consider  Time Champ to be that software that will accelerate your productivity journey.
Click here to  Book a Demo  and sign up with  Time Champ.