How to Track Employee Productivity in Organization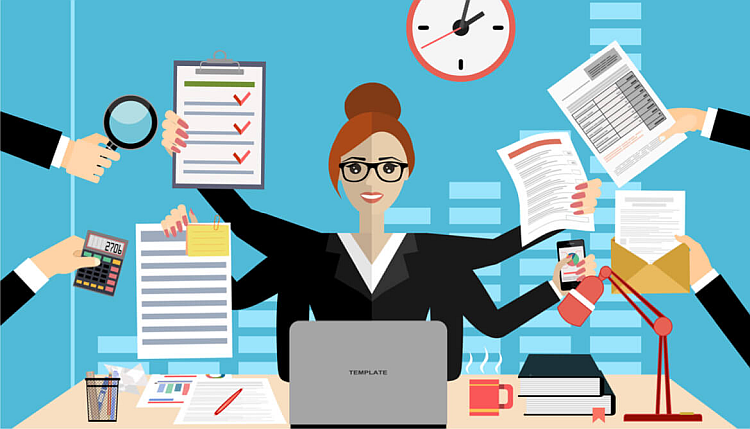 The productivity of an organization is equivalent to the productivity of its employees. They are the important elements to build a successful business at an incredible speed.
And that's why employee productivity should be a part of every organization's business policy. Any hindrance to their productivity will leave a painful effect on your business.
As such, managers must provide their team members with all of the information possible about how they're progressing in comparison to one another and their expectations for both individual staff and the team as a whole.
To do so effectively, organizations must take into account different levels of data points that can help measure employee productivity on an ongoing basis. This blog post will outline how to implement these tracking methods for regular management use.
Most employees don't have access to real-time data that could help them understand where they are with the other employees on their team. This can lead to easy assumptions that they're doing just fine, even though it's likely they could be exceeding their performance expectations.
Considering this fact, business leaders need to implement a system of tracking productivity within an organization that provides employees with a bird's-eye view of their performance, while also giving managers insights into the overall performance of each department and individual staff members.
Measures to Track Employee Productivity in an Organization
1. Set a Model with Clear Expectations
An employee must follow a set model with clear expectations that make sure what they can or cannot do. They must know that they are supposed to meet certain detailed standards for their work.
By mentioning clear expectations, you can set a model for all your employees that they must follow. Also, with set targets, there will be less time for delay among your employees, and they will be able to complete their work timely.
Clear goals and objectives help employees boost their productivity and reach their set targets quickly. With a clear mind, they can make all their energy into achieving them.
2. Follow Process
Productive companies have an entire procedure layout for frequent tasks and projects that an employee must execute. The lack of these processes has a massive impact on the employee's productivity and increases the performance gaps.
How to define processes?
Note your team's current work and receive their tasks
Make a flowchart processes
Highlight the problem areas and help them to overcome
3. Measure Tasks and Not Hours
Normally employers want their employees to work 8-9 hours a day, but that should not great way to measure employee productivity.
Instead of having that mind-set, the employer should calculate and track employee activity as per their work efficiency and completion of work and the productive hour employee is spending during working hour.
To get regular update employer should have time tracking software like Time Champ. It is software that helps to maximize employee productivity and also track their unproductive hours.
4. Daily Updates from Manager
Make a feedback culture in your organization, make sure that you get daily updates on the working environment of your employees and about their productivity reports.
It might be difficult for an employer to handle everything yourself so just have employee monitoring software like Time Champ which gives you a productive metric of your employee in a comprehensive manner.
The Benefit of Daily Updated
1. Increases transparency
2. Improve the performance
3. Lifts engagement
4. Teamwork and communication increase
5. Use Time Tracking Software
Look out the amount of time your employees spent on your job with time tracking software. This tool will help you measure the perfect time an employee takes to finish an assignment.
Keep an eye on the time spent by your employees by keeping a check on their digital activities. Social media is the main distraction for employee's productivity.
Most of the employees today spend a lot of time on social media every day while working in an organization. These hours are enough to hinder their daily productivity and increase their performance gap.
Every time your employee is given a job, ask them to have a look at it with time tracking software. Make sure your employees keep a record, and you can observe it to measure their productivity.
To make all this possible equipped team with time tracking software like Time Champ.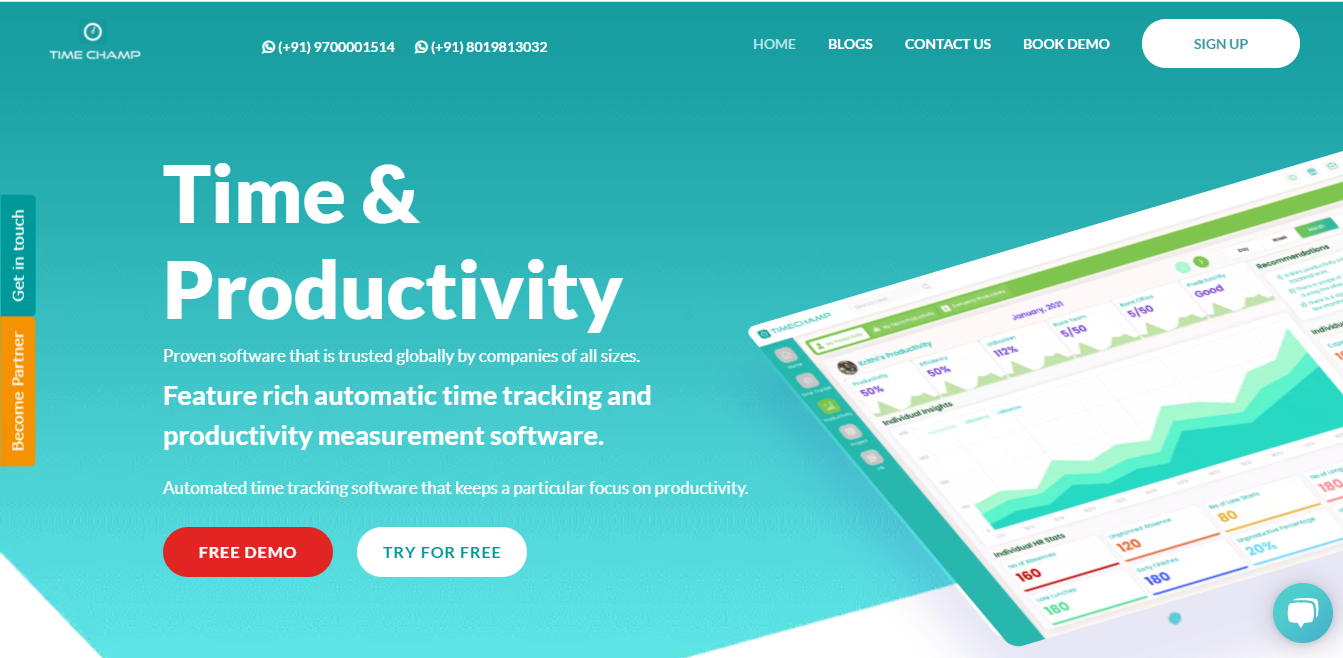 Moreover, with the right time tracker software like Time Champ , you'll have better chances of achieving a productive work-life balance.
Next step Book a Demo and Sign up with Time Champ.
Conclusion
An organization needs to make efforts to be productive and profitable with its top talent and track employee productivity, it must increase its productivity in the long run. It will have a significant effect on the growth of your business.
So start working on your employee's preparation to increase their productivity and make your organization ahead of your competitor.