Key Features
1. Comprehensive Productivity Reports
Time Champ automates the productivity analysis process with its productivity reports and gives you valuable insights that help boost team productivity.
Here's a quick look at some of the reports that you get with Time Champ:
Determine the time each team member spends on work & breaks.
Get real-time reports of your team's active time.
With unique feature to know the productive time, unproductive time & idle time.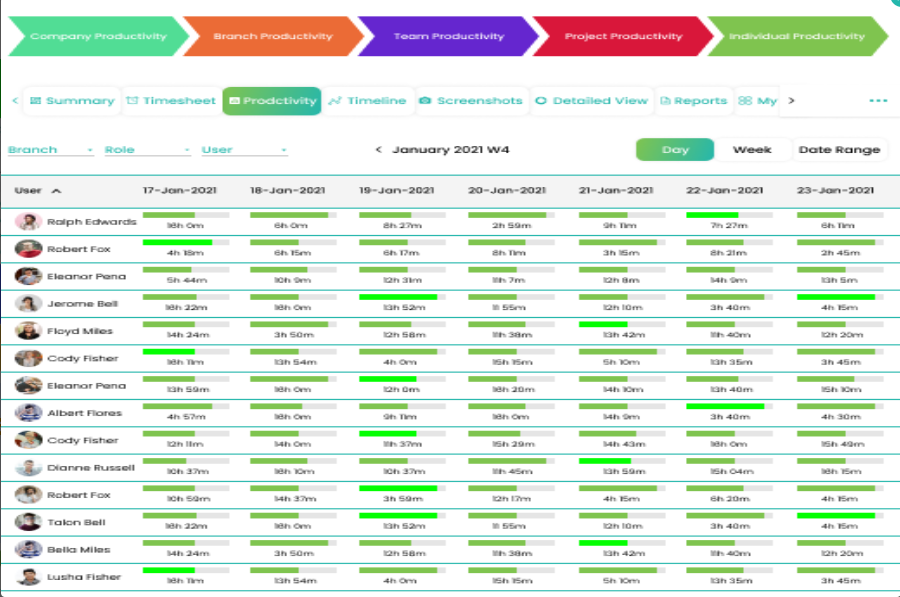 2. Live video and Screenshots
Time Champ lets you capture screenshots of your employee's computer screen during work hours.
This optional feature allows the team leads or admin to:
View and download screencasts.
See desktop of the employee live during working hours.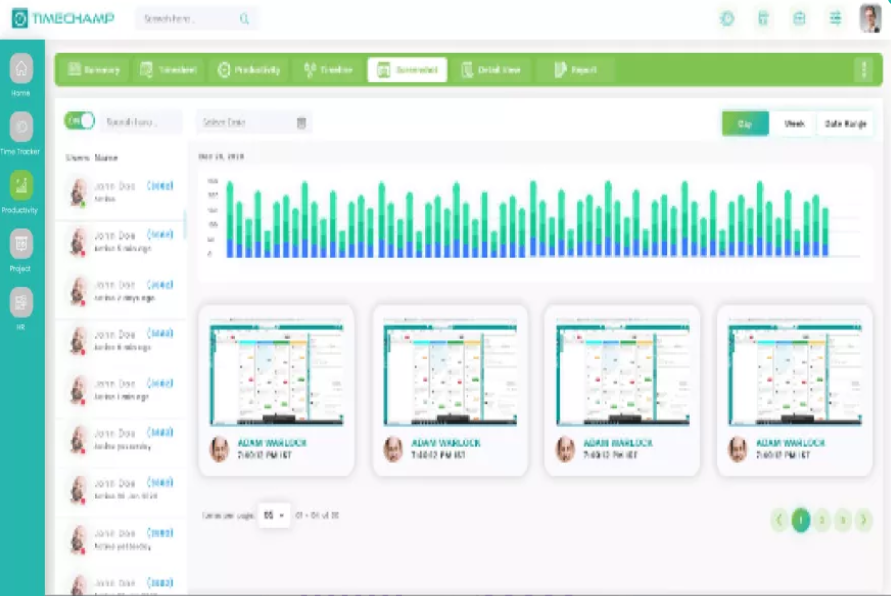 3. Idle Time Tracking
Time Champ uses the idle time tracking feature to ensure that your entire team is staying active during work hours.
What is idle time?
Idle time is a minute or second with no employee activity, i.e., no keyboard strokes or mouse movements.
This can help you with hourly working remote employees or your freelancers to review and understand their inactive time.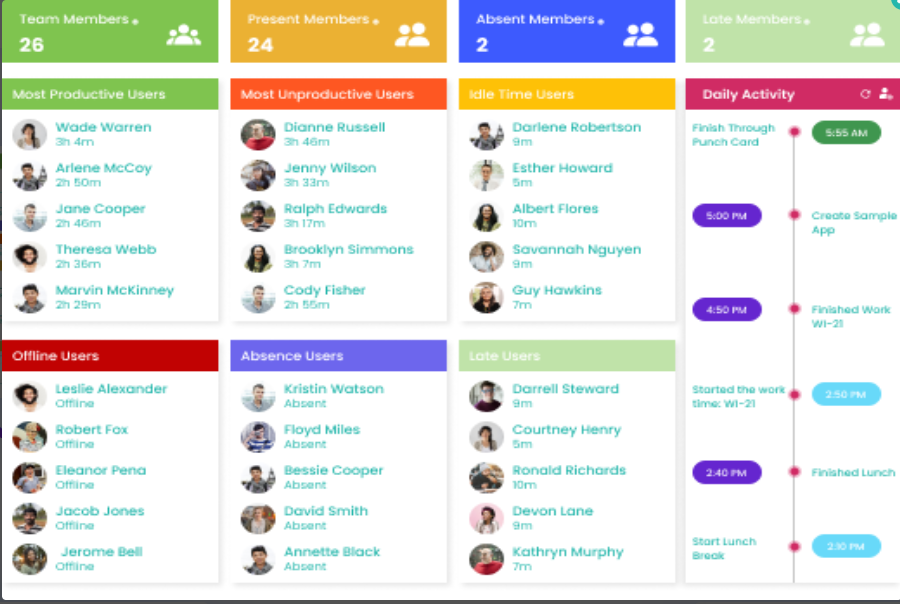 4. Precise Time Tracking
Time Champ allows you to manage employee time precisely.
To use time tracking manually you just have to click on the "Start" button. Time Champ will operate in the background and track time spent on different task & activities.
You can use the "Pause" button to stop the timer when you're done with a task or want to take a break.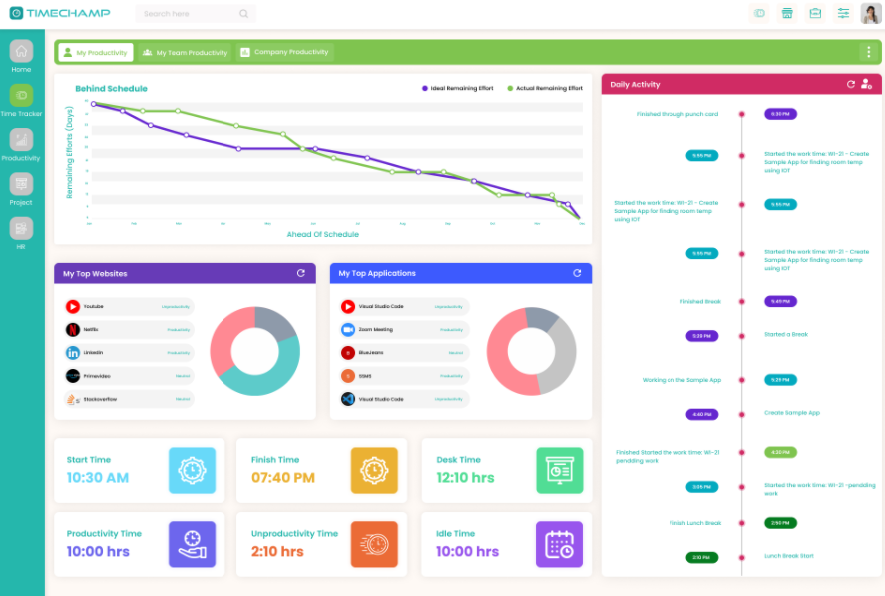 5. Automatic Timesheets
Time Champ generates an automated timesheet as per the hour worked by freelancers or remote employees on a daily and monthly basis.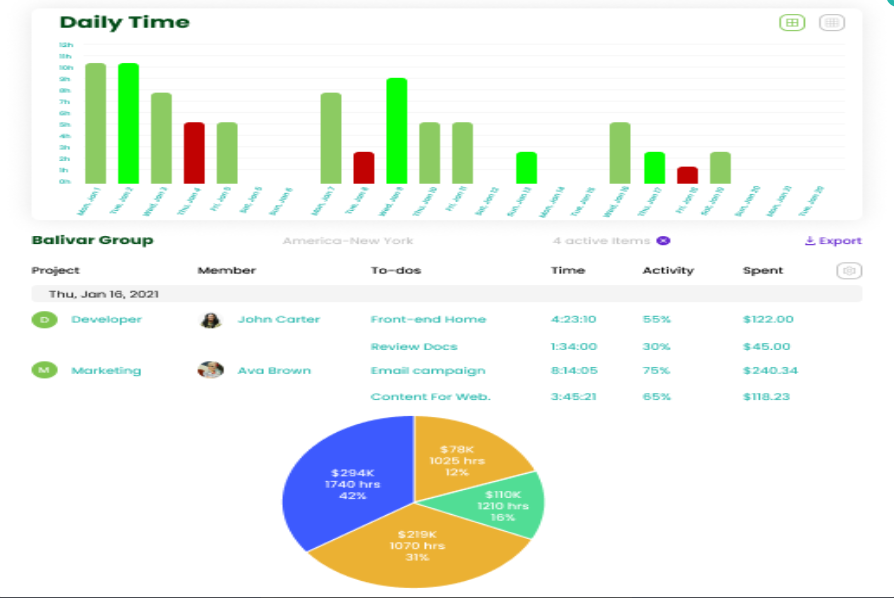 To get more insight just Book a Demo and get more details.