1. Time Tracking
During this pandemic condition companies are working remotely and to maintain the same productivity is a great challenge.
And also with the contract employees who working from different location in different time zone it is difficult to track them and their productivity.
Rather than asking your employees to send in a timesheet and trusting that it's accurate, you'll want to invest in a time tracking software that shows you how productive your virtual assistants are working and how they're spending their time.
Time Champ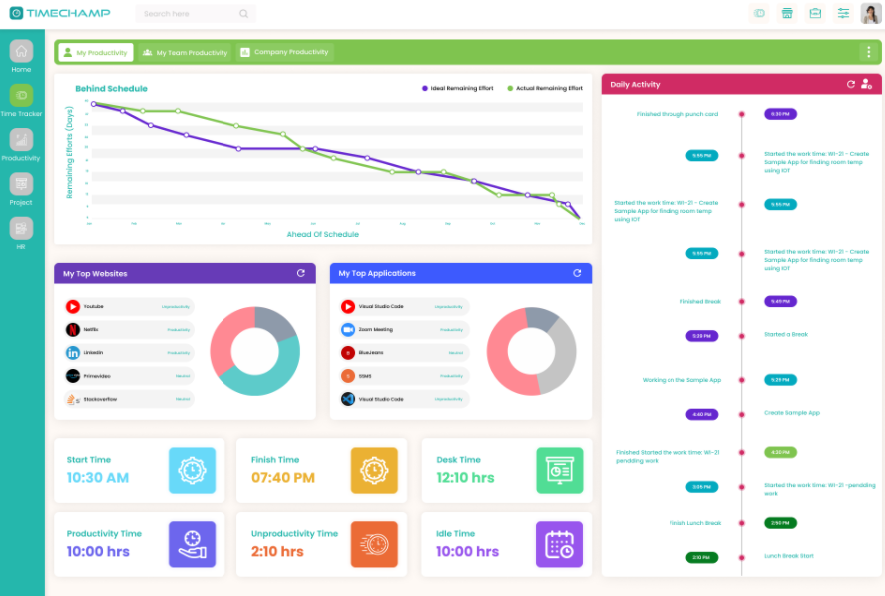 Time Champ is a complete software solution to time tracking and employee productivity management. It's used by every size company's i.e. Large, Medium, and Small also by freelancer and business owner to boost employee productivity.
With Time Champ you can:
Adequately improve team productivity.
Reduce time spent on distractions.
Help improve business processes by analysing exactly where time is being spent.
View what applications and websites the VA visited while working
Analyse their productivity with accurate reports.
Time Champ also provides automatic timesheet and screencast (screenshots) functionalities.
You don't believe it? Just Book a Demo and get all the insights.