4 Facts You Didn't Know About the Remote Workforce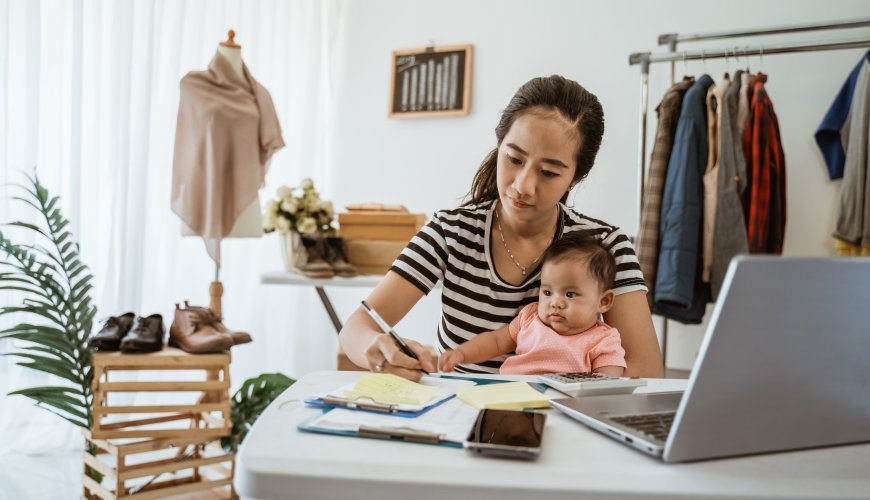 The remote workforce is on the rise, but there are still a lot of misconceptions about remote work in different countries.
Here are four facts you didn't know about remote work in America.
1. Remote work is in demand across all industries
According to the Bureau of Labour Statistics, in April 2018, 42% percent of employed Americans were "self-employed," which includes freelancers and independent contractors.
That's up from just 26% percent in 1997. With that being said, even though more jobs being done remotely now than ever before, many people have misconceptions that it's just for creative types or consultants—but freelance jobs span every industry and skill level possible.
2. Remote work isn't just a millennial thing
According to a 2020 poll from Flex Jobs, millennials are more likely to work remotely than older generations.
In fact, 61% of millennials surveyed said they were "enthusiastic" about the prospect of working from home, while only 42% of Generation X-errs and 32% of baby boomers felt the same way.
But the data shows that remote work is gaining popularity across age groups.
3. Remote workers aren't all freelancing full-time
According to a study by Global Workplace Analytics, 72% of people who telecommute do so at least 1 day per month for their primary employer.
So while we hear a lot about freelancing and remote jobs, there's a lot of people who work remotely and full-time for their primary job.
4. Remote work isn't just technology-related
While remote work is most often associated with tech companies, according to The Balance, there are remote opportunities in pretty much every industry.
Whether you're in the arts, healthcare, retail, education, science… there's a job out there for you!
To build a remote team and a company you must equip with tools and techniques to get the insight and work to improve the performance.
To get the insight Time Champ is a perfect software to manage your remote team and project at the same time.
Time Champ offers productivity features to ensure that teams stay focused and on task.
1. Website and App Monitoring
2. Detailed Reporting
3. Optional Screenshots
4. Customizable Productivity Settings
5. And many more
Take the next step
See Time Champ in action! Watch our on-demand demo webinar
Want to know more? Book a Demo
Don't have Time Champ? Sign up for a free account in minutes , no credit card required