1. Talk truly and openly about productivity behavior & data.
A workforce analytics tool, like Time Champ, is a more comprehensive option to gain real-time insights regarding the inputs and outputs that yield employee productivity. By tracking applications, workload, and other activities, organizations can quickly assess how employees are spending their time and determine if additional resources or workload adjustments are needed.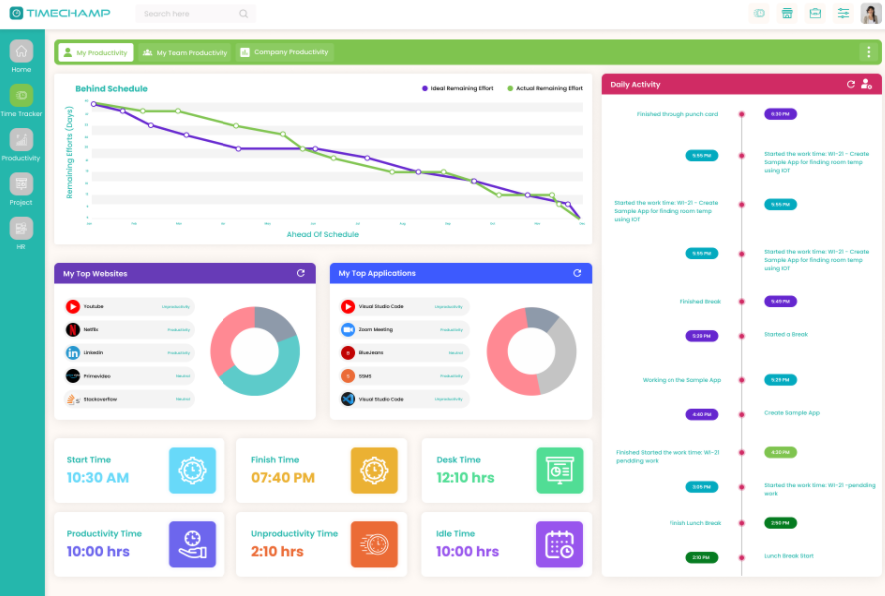 2. Set Productivity Goals and Help Your Organization Reach Them
Time Champ Workforce Dashboard provides insights and analysis on productivity, pinpoints inefficiencies, and captures critical user activity information. The dashboard, and other features, help teams remain on track and mitigate barrier which are coming in between company productivity and growth.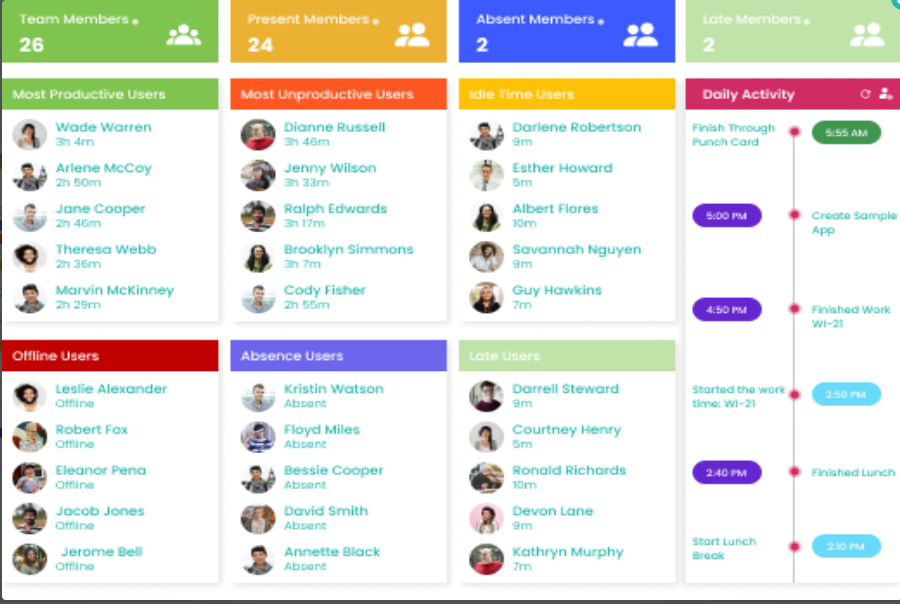 3. Measure the Impact of Your Productivity Improvement Efforts
Time Champ provides several ways to measure the effectiveness of productivity improvement efforts and assess the adoption of new tools and investments. Our User Activity and Productivity Reports help managers see which applications are consuming employees' time and uncover stagnant workflows.
These reports track tasks and hours for employees and measure the effectiveness of new operating procedures or technologies. Leadership can also compare team performance in real-time, to generate and guide conversations between managers and share best practices.